Measurement data forwarding¶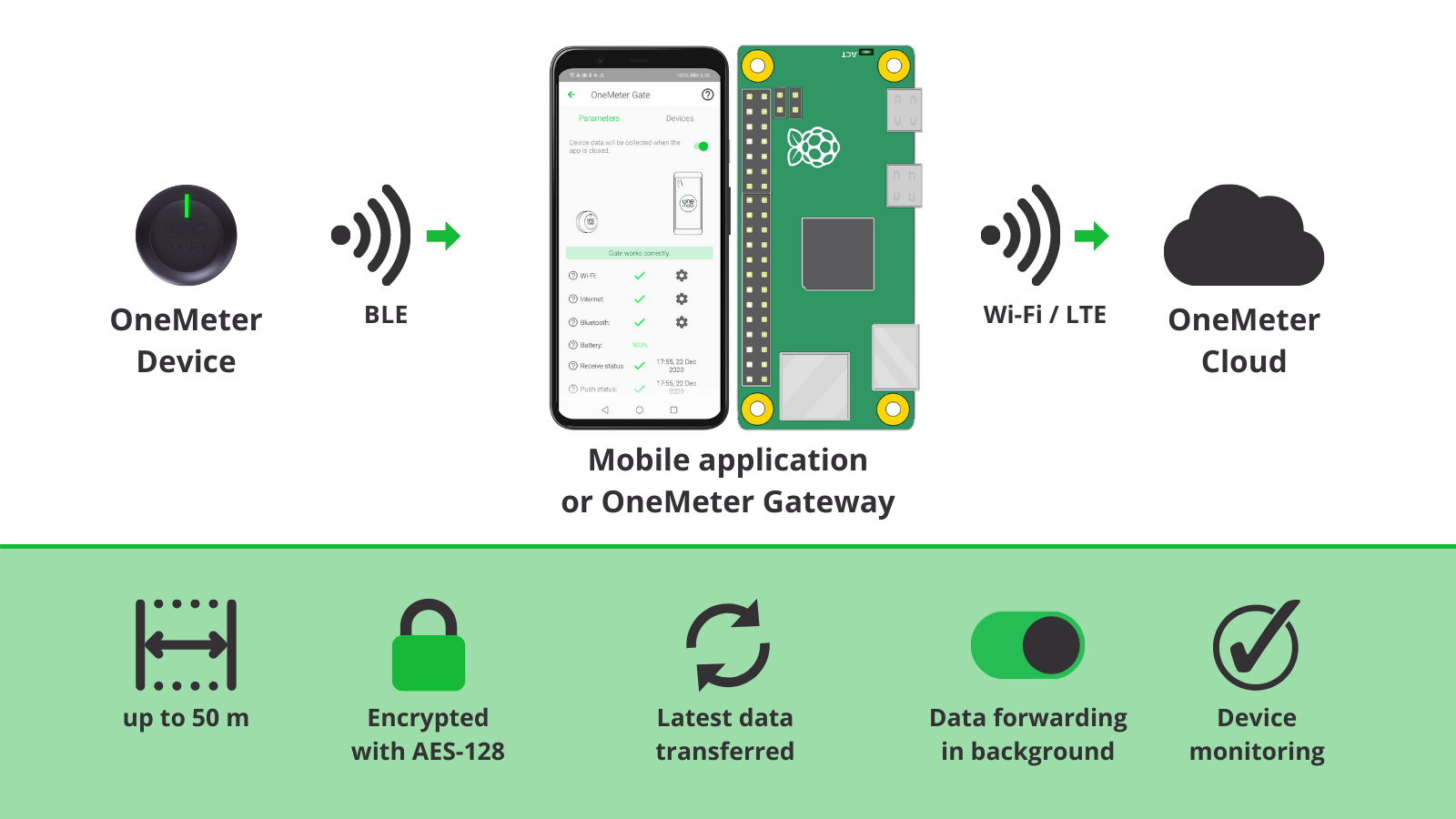 Do I need this?¶
Yes if you want to observe the readouts regularly or to receive notifications if the data usage exceeds the limit.
Yes if the memory of device is full. It may happen after a few or several months, depending on amount of data read from the meter.
Not necessarily if you want to know only the latest state of the meter periodically (e.g. once per month).
See: Advertising mode.
Instruction¶
Install the device on the meter if it has not been installed yet.

Familiarize yourself with possible ways of data forwarding:

Turn on the Gateway / gateway mode.

Wait for the next readout.

Observe data on cloud in readings section.

Familiarize yourself with the description of Advertising mode. It should help you understand why some data may be unavailable and which OBIS codes are taken into consideration.
See also
Advertising mode OneMeter Gateway
---
Last update: 2023-09-15