Measurement data forwarding¶
Before you start¶
Installed device advertises pieces of data read from the meter. OneMeter Gateways in the vicinity forward data to the cloud with a little delay without user intervention.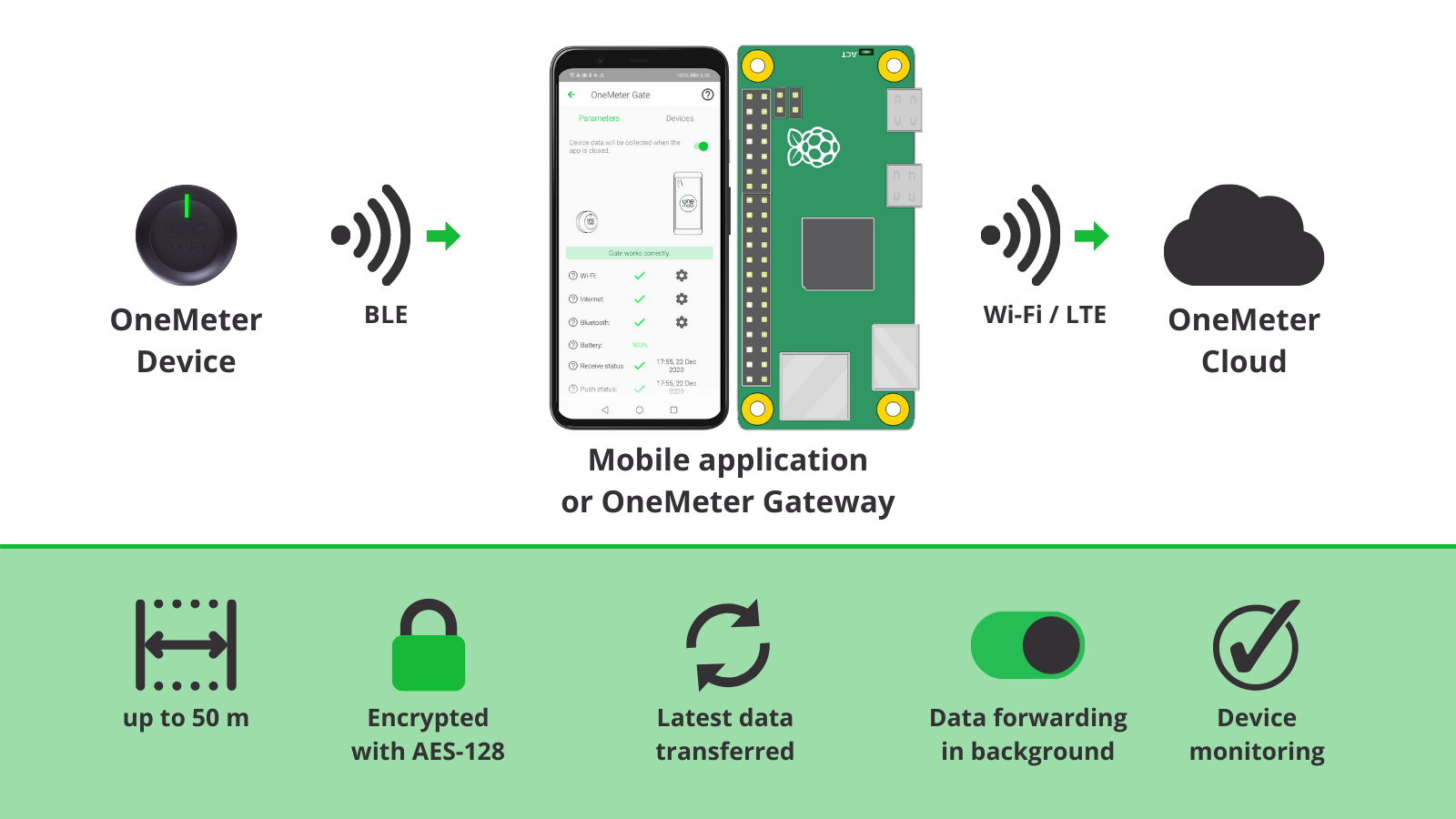 For now it is possible to forward data to cloud using:
Follow the corresponding instructions in order to configure the data forwarding to cloud.
Do I need this?¶
We suggest to use the measurement data forwarding if you want to observe the readouts regularly and to let the server run the alerts mechanism with the best outcome as well as being able not to lose the data in case of eventual data overflow in memory (if a meter shares a lot of OBIS codes, it may happen quite rapidly).
The device advertises more data than is stored in its memory. That is why if you need the complete data, you should set data forwarding up also.
Consequences¶
| Device | Mobile app | Cloud |
| --- | --- | --- |
| none - the device always advertises data regardless of forwarding. | gateway mode will increase the energy consumption of the phone - you need to connect your phone to a power supply. | no consequences for the user. |
Instruction¶
Install the device on the meter if it has not been installed yet.

Familiarize yourself with possible ways of data forwarding:

Turn on the Gateway / gateway mode.

Wait for the next readout.

Observe data on cloud in readings section.

Familiarize yourself with the description of Advertising mode. It should help you understand why some data may be unavailable and which OBIS codes are taken into consideration.
See also
Advertising mode OneMeter Gateway
---
Last update: 2021-09-01