The OneMeter device¶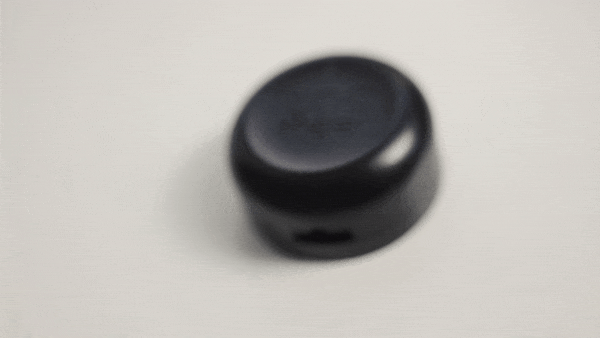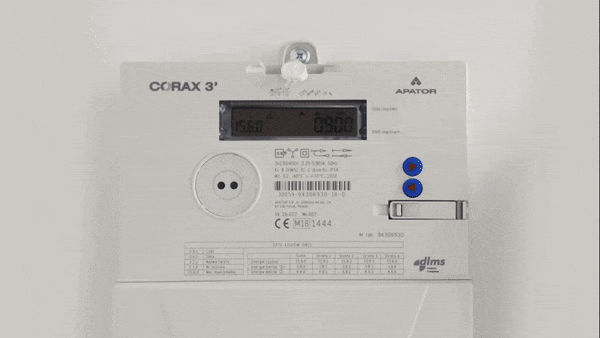 The most important functions of the device include:
periodic (15-minute) readings from electricity meters,
communication using IEC 62056-21, SML and Blink (quasi-protocol) protocols,
local storage for up to 1 year of readings with the option of data synchronization,
broadcast the current readings to deliver data to the cloud a few seconds after the reading is done (using the OneMeter Gateway or Gateway Mode),
continuous, several months of battery operation.
Compatible meters¶
The current list can be found here.
The list of meter protocols is described here.
DLMS compatibility issue
We already have a working prototype of DLMS protocol compatibility. In majority of cases, the device need to obtain encryption keys in order to communicate with the meter though. Distribution System Operators (DSOs) rarely share them with users. As a result, the DLMS compatibility is still considered as not provided.
Housing¶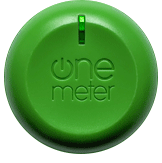 The housing is made of polycarbonate (PC). Its color may vary from version to version. The upper part has a concave OneMeter logo. The device is powered by a CR2032 (3v) lithium battery. Do not recharge the battery.
The lens is made of plastic.
The magnet is made of rare earth N35. It's engraved with: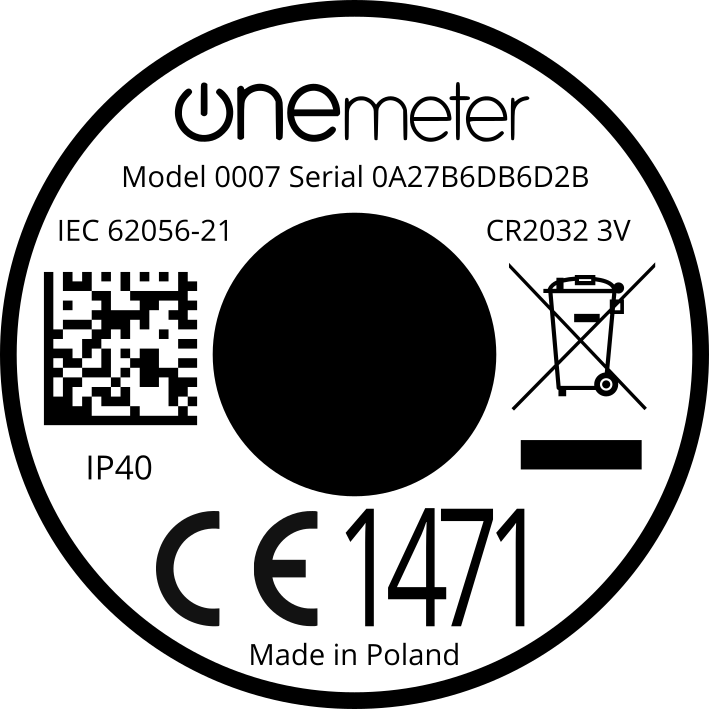 Horizontal OneMeter logo
Model number
Serial number (unique to each device)
Protocol used for communication with the meter (e.g. IEC 62056-21)
Data matrix code for production purposes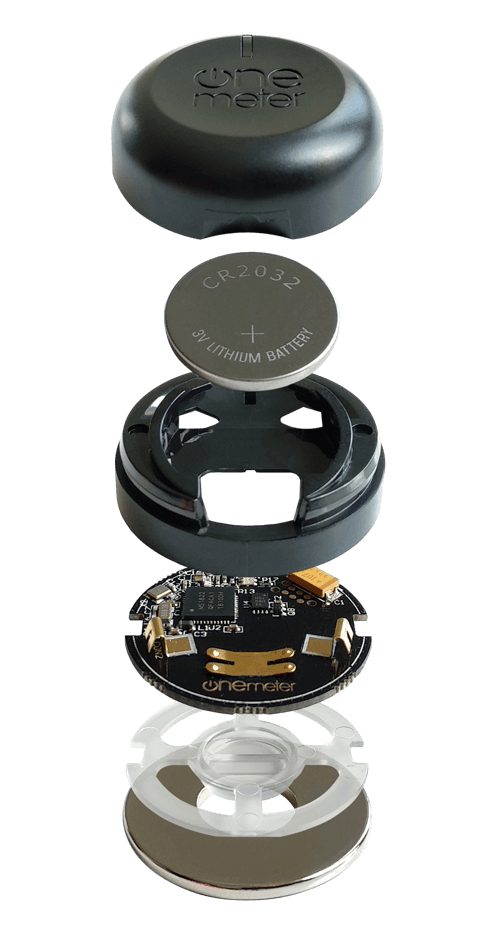 Degree of protection (IP40)
Battery to be used
The CE mark indicates conformity with European Union directives with the number of the notified body within the scope of Directive 1999/5/EC
The country of manufacture (OneMeter devices are manufactured in Poland)
The magnet is polarized according to IEC 62056-21 protocol documentation. Its main function is to mount the device on the optical port of the energy consumption meter and it does not affect the operation of the meter in any way.
Inverted polarization
In some cases the manufacturer of the meter may have mounted a polarized magnet in the optical port instead of a metal plate, which does not comply with the above mentioned documentation. If such a situation takes place at your place, please contact our Customer Service Department.
The PCBA (Printed Circuit Board Assembly) consists of a printed circuit board and soldered components including processor, Bluetooth radio module and flash memory for data storage. It is shielded by a magnet, the housing and lens. It can be black or green.
Specifications¶
The current specification of the device can be found on the OneMeter website.
---
Last update: 2023-02-14