Advertising mode¶
The device advertises current measurement values (encrypted) read from the meter. If there is a phone with gateway mode or OneMeter Gateway in the vicinity, the data will reach the cloud and be available to you in a few seconds.
Quick facts¶
| | | |
| --- | --- | --- |
| data set | ㉈ | OBIS codes from the last readout |
| data refresh time | | just after readout |
| data retention | | until next readout |
| max OBIS codes | | 48 |
| data security | | encrypted & signed (AES-128 protocol) |
| max range | | 50 m |
| special features | | device state advertisement |
The list of advertised OBIS codes can be found on this page.
Details¶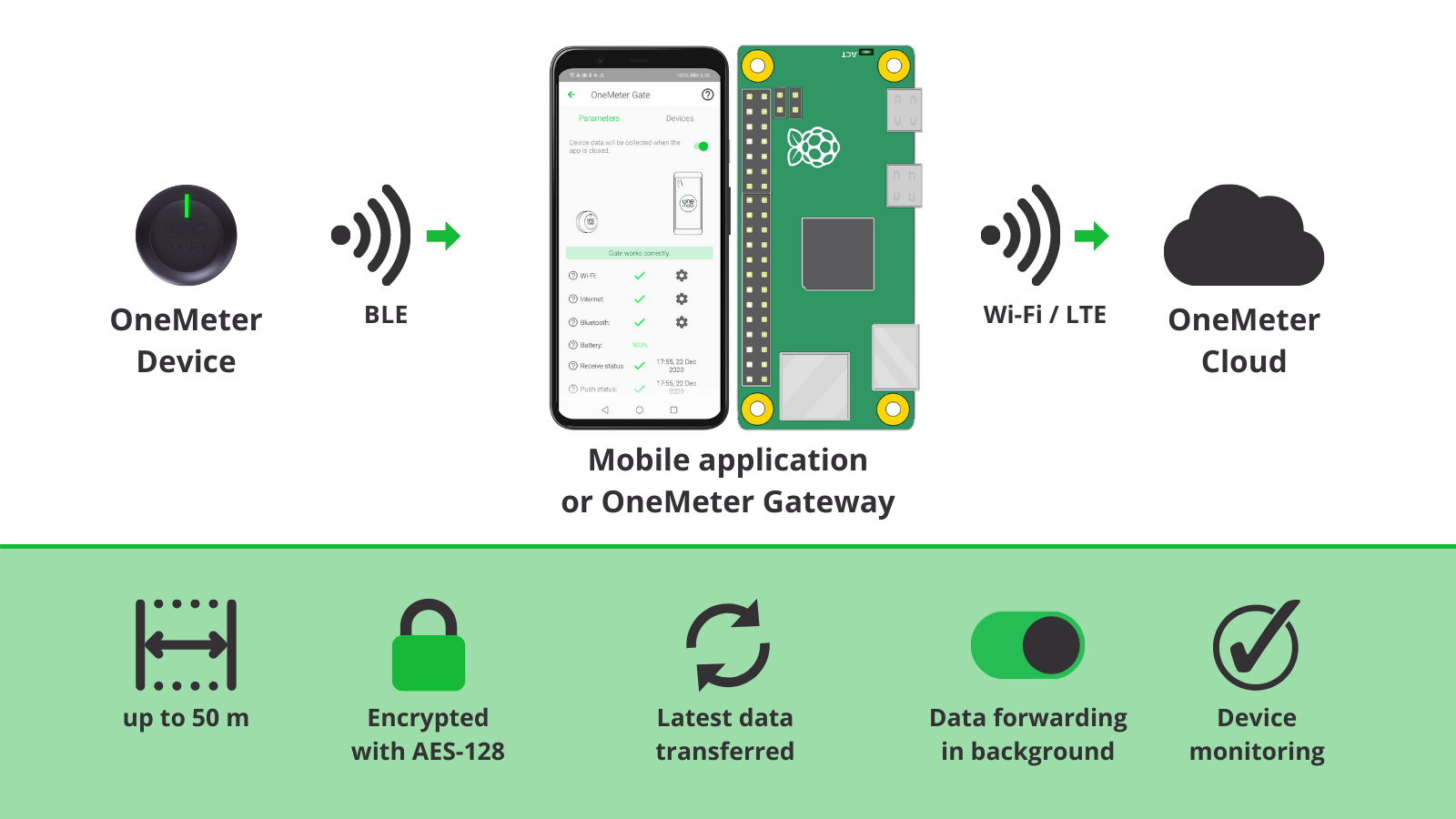 After performing a readout, the data is refreshed. Then the device advertises readouts in portions (a couple of OBIS codes per packet). If a new gateway is within its range, the device will redo advertising of some packets which may have been received by other gateway already.
After you replace the battery, you have to synchronize the device and wait for the next readout in order to see a new data on cloud.
Beware the range of advertising is greater than the range of data communication in connection with the phone.
Device state¶
The device status is among the advertising data.
See: Device status.
---
Last update: 2023-09-15