Device modes¶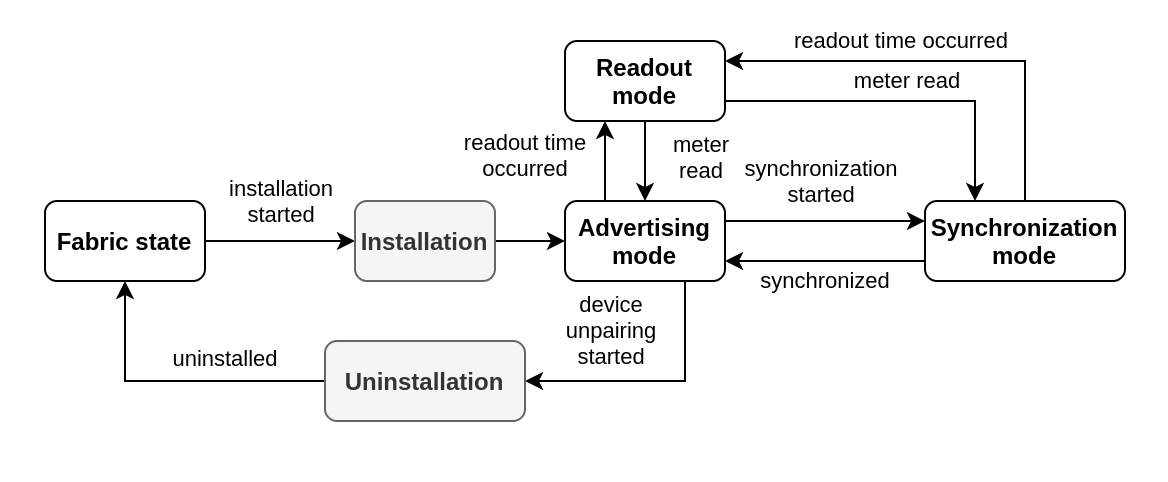 Factory state¶
The device is awaiting installation.
To save the energy, the device will go into sleep mode after some time of inactivity (LED turned off). You can wake it up with a flashlight.
More information in article Installation.
Readout¶
The device takes periodic readings from the electricity meter. The most important data is stored in memory for later synchronization.
Readout period is 15 min or 1 min (depending on configuration).
More information in article Readout mode.
Advertising¶
The device advertises current (encrypted) meter readouts locally. If there is a phone with gate mode or OneMeter Gateway among the listening devices, the data will reach the cloud in a few seconds and be ready for you.
Device range up to 50 m.
More information in article Advertising mode.
Synchronization¶
After the user starts the synchronization (in the mobile application), the device transmits the last reading and historical readings stored in the memory to the phone and further to the cloud, and also plans the next reading (if the battery has been replaced) and synchronizes its time.
Device range up to 10 m.
More information in article Synchronization mode.
---
Last update: 2023-09-15