Gateway LTE - Usage¶
After you finish the Installation, the Gateway is active and forwards recent data from OneMeter devices in the neighborhood which are in Advertising mode to the cloud.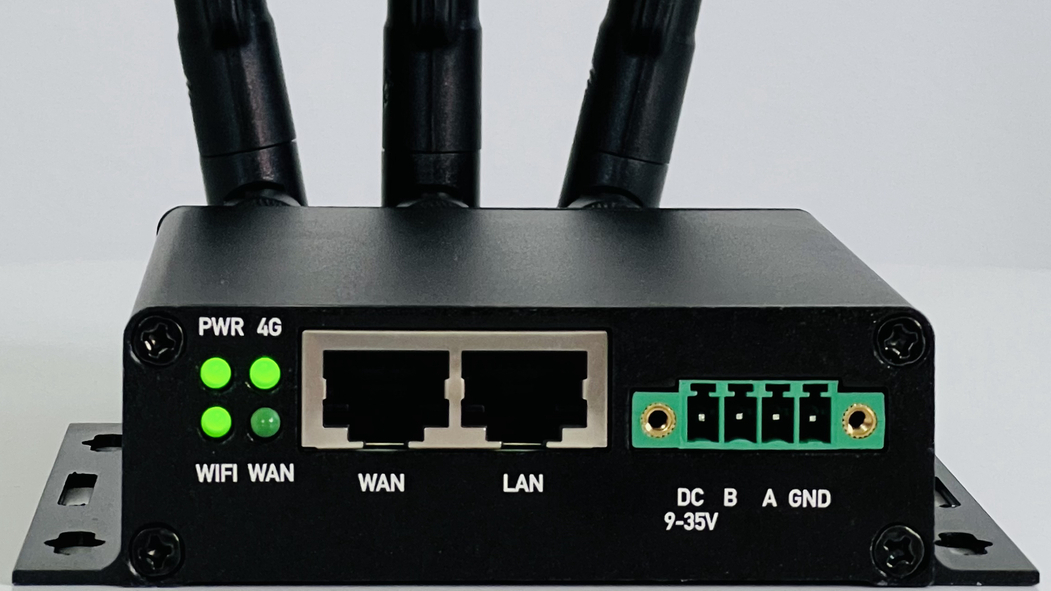 Recommendations:
Place the gateway as close as possible to OneMeter devices and with good cellular network coverage.
Make sure data is forwarded to cloud once per 2 weeks.
LED status¶
Off
The gateway is turned off.
PWR 4G
🟢

WIFI WAN
Only Power LED is on
The gateway is booting.
PWR 4G
🟢
🟢
WIFI WAN
Only the power and WIFI LEDs are on
The gateway has no connection to the mobile network. Wait a moment. If this does not help and the network signal is good, please contact us.
PWR 4G
🟢

🟢


🟢
WIFI WAN
4G led is blinking
The gateway is active and forwards the data to the cloud via the cellular network.
PWR 4G
🟢 🟢
🟢
WIFI WAN
Three LEDs are on, but none of them is blinking
The gateway is active and currently not forwarding any data to the cloud.
PWR 4G


🟢

🟢




🟢

🟢


WIFI WAN
Other state
Contact us.
Factory reset¶
In order to reset the device to the factory settings, please contact us. We do not allow independent repairs and maintenance of the gateway without prior arrangements with us.
Operation¶
Connecting to cloud¶
A stable internet connection is required for ongoing data transfer to the cloud. Once established, the gateway forwards the data scanned from the nearby OneMeter devices to the cloud immediately (up to a few seconds after receiving).
Data forwarding¶
In order to monitor the gateway operations, go to device view on the cloud and check its state on the list of gateways. Its state may refresh after a few seconds.

---
Last update: 2023-09-15