Gateway Linux¶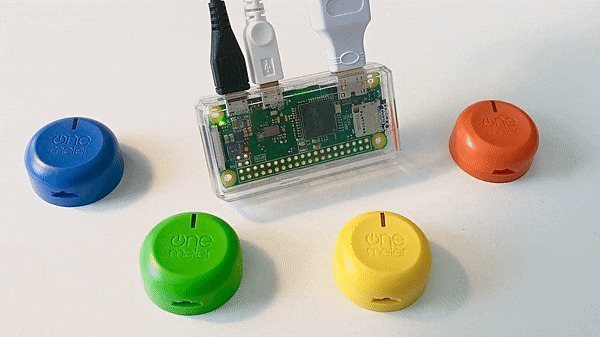 The Linux Gateway is a gateway application that can be run on popular IoT computers (like Raspberry Pi) and personal computers (Ubuntu/Debian). As long as you have an active OneMeter service, you can use this application according to the Terms of use.
The most important features of the application:
transmit current readings from multiple OneMeter devices to the server,
continuous 24/7 operation with an option to auto restart in case of errors,
local storage of data in case of lack of internet or server connection.
The app requires Bluetooth and internet connection.
How to start?¶
I already know this product.
Update the gateway or install the latest System image or Installation package afresh.
It is my first time here.
Become acquainted with the app features described on the beginning of the article. Then, check compatible devices on which you can install the gateway. Depending on your preference, click the relevant installation method below to proceed.
Login details¶
The below information is needed for System image configuration.
| | |
| --- | --- |
| Host name | onemeter-gateway |
| User name | pi |
| Password | OneMeter |
| Access point | OneMeter Gateway |
| Configuration address | http://onemeter.local lub http://10.0.0.1 |
Contact us if you see multiple Wi-Fi access points with the same name in the neighborhood.
Specifications¶
Max OneMeter devices
10 (or more)
Data transmission
10 MB/day
Readings memory
10 MB/day (local readings memory)
Application size
Below 1 MB
Communication
BLE, TCP/IP, MQTT 5
Internet
Stable wired or Wi-Fi connection required
Ports: 1883 TCP/UDP
Domain: mqtt.onemeter.com
Encryption
AES-128
| | |
| --- | --- |
| Distribution | Raspberry Pi OS, Ubuntu, ArchLinux |
| Architecture | armhf, amd64 (x86-64) |
| Bluetooth | 4.0 (or newer) |
| RAM | Min. 512 MB |
---
Last update: 2023-09-15