OneMeter mobile app¶
The mobile application (for Android) is a part of the system connecting OneMeter devices with the OneMeter Cloud. The basic tasks of the application are:
Installation of the device on the meter,
Collecting data read from the energy meter,
Sending the gathered data to the OneMeter Cloud.
The content of this page has not been updated for some time
Screenshots are related to the application in previous graphical design.
Main screen¶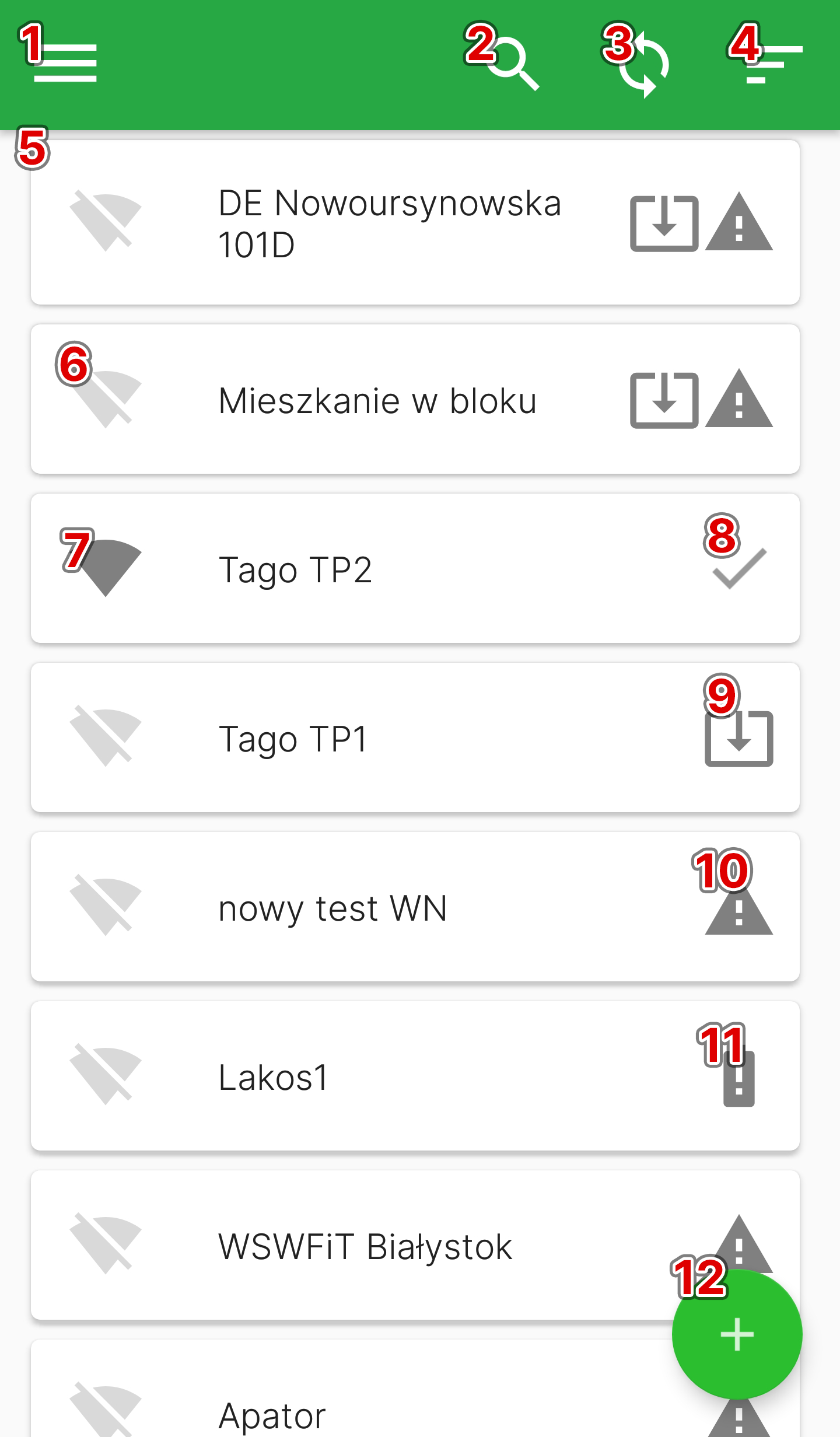 Main menu
Device search

Available when >1 device is available

Multi synchronization

Sync many devices in parallel

Sort the list of devices
List of installed devices

Both those belonging to you and those shared with you

Bluetooth signal strength
No Bluetooth signal
Device data is up-to-date
Update available
Device data is out-of-date
Low battery
Add new device
Device preview¶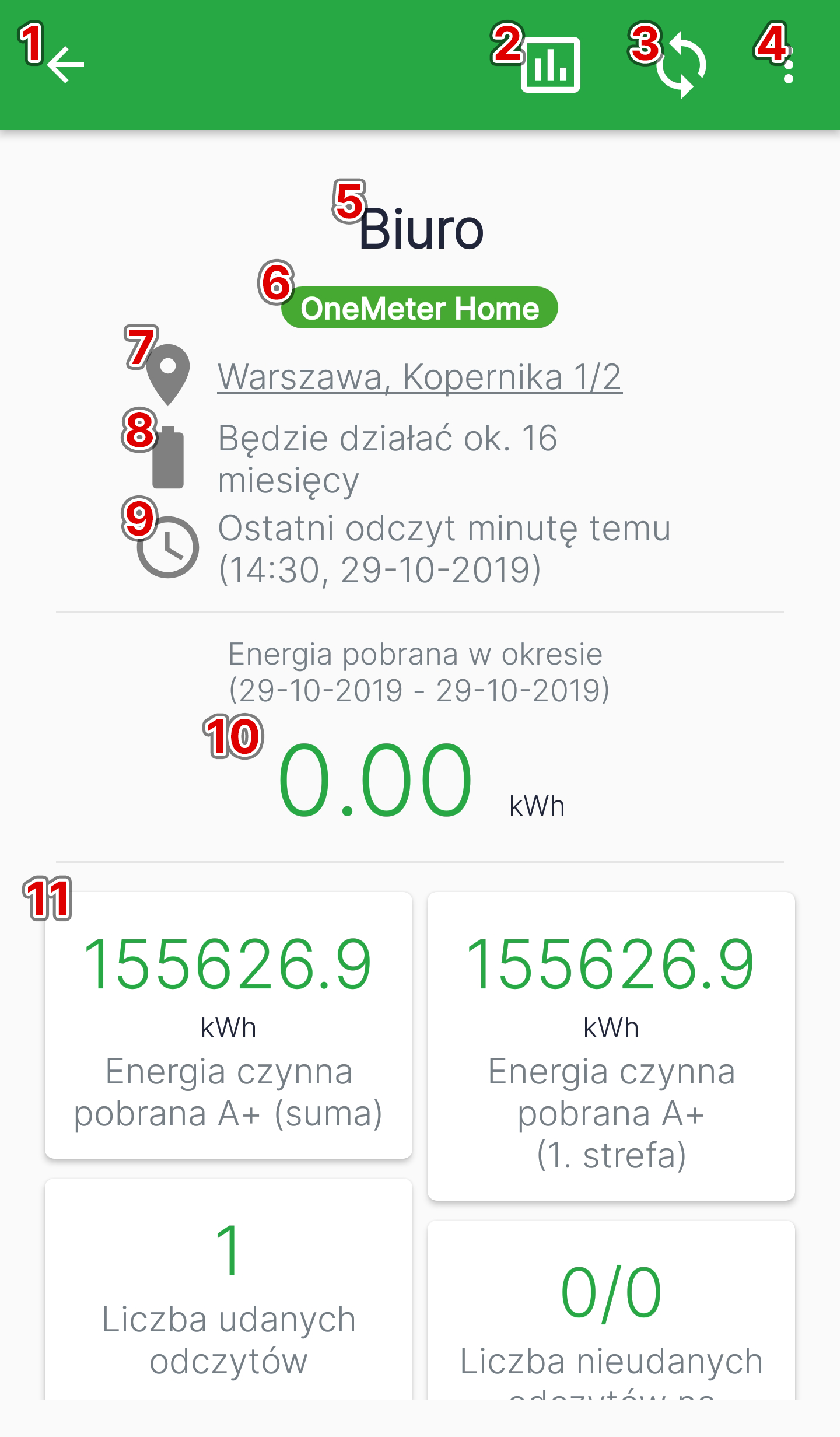 Back
OneMeter Cloud link
Synchronization
Additional options
Device name
Device type
Device location
Battery state
Date of last data received
Energy consumed in the given month
Energy meter readings
Additional options¶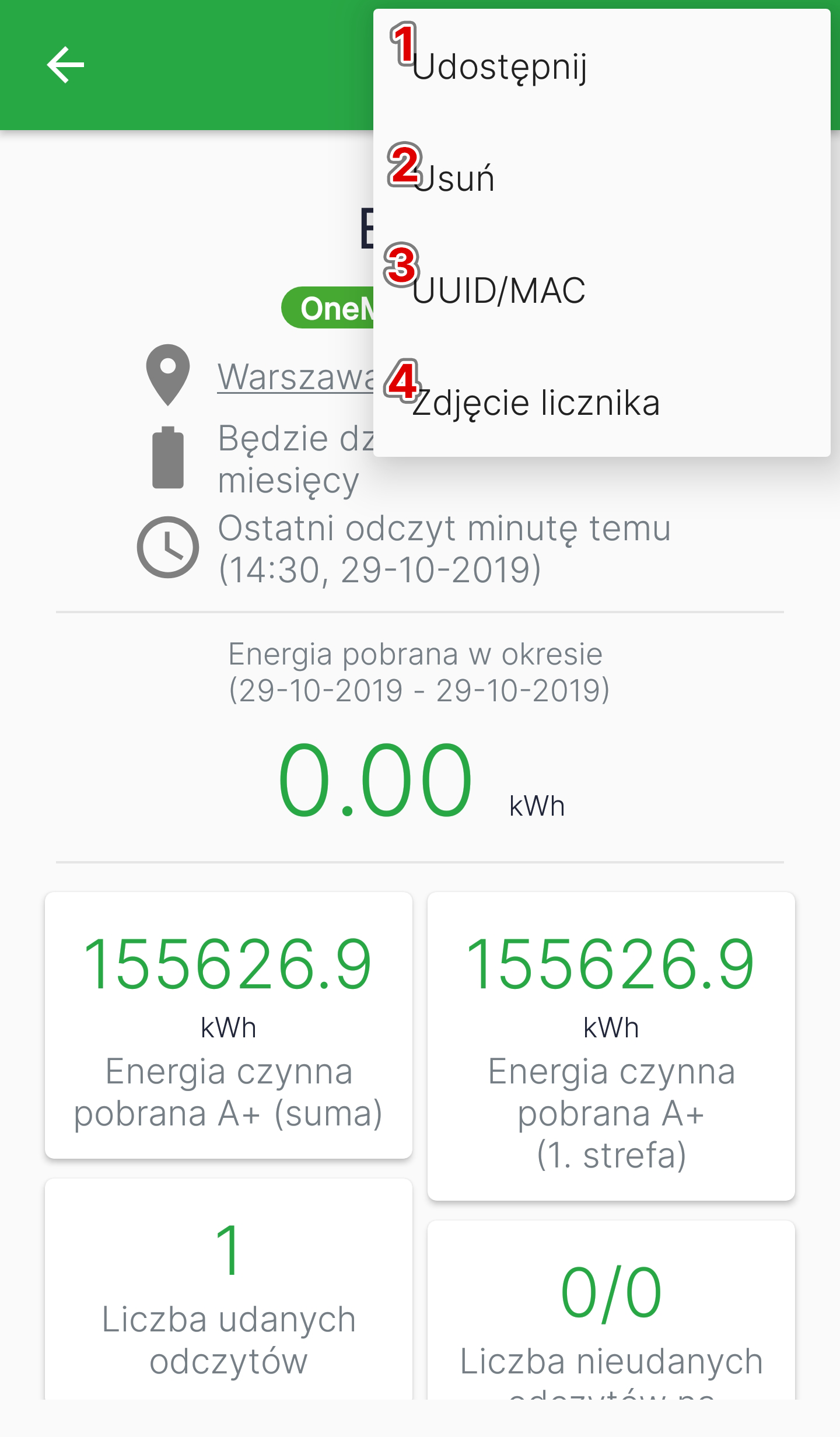 Share

Grant access to device readings (including graphs and reports) to another OneMeter user.
The OneMeter device does not need to be within Bluetooth range of your smartphone/tablet at this time.

Remove

Remove the paired OneMeter device from the defined energy meter.
Your OneMeter device must be within the Bluetooth range of your smartphone/tablet at this time.
It is not required to be by the energy meter.
After performing this operation, data from the device will still be available in the OneMeter Cloud. The device will be marked as archived.

UUID/MAC

Display the UUID (Universally Unique IDentifier) and MAC (Media Access Control) address of the device.

Energy meter picture

Visible if submitted during the installation of the OneMeter device on the energy meter.

Update

Update the OneMeter firmware (if available).
The OneMeter device must be within Bluetooth range of the smartphone/tablet during this operation.
---
Last update: 2022-05-14