Gate mode¶
Gate mode enables continuous transmission of energy meter data, which is broadcast by the OneMeter device. Just like the Gateway application, it allows the data to be transmitted to the cloud immediately after it is received. By default, the mobile application allows you to transfer broadcast data received from your device only when the app is open.
Background mode¶
Android only
Enable the gate mode in background so that the transfer can take place even when you close the OneMeter application.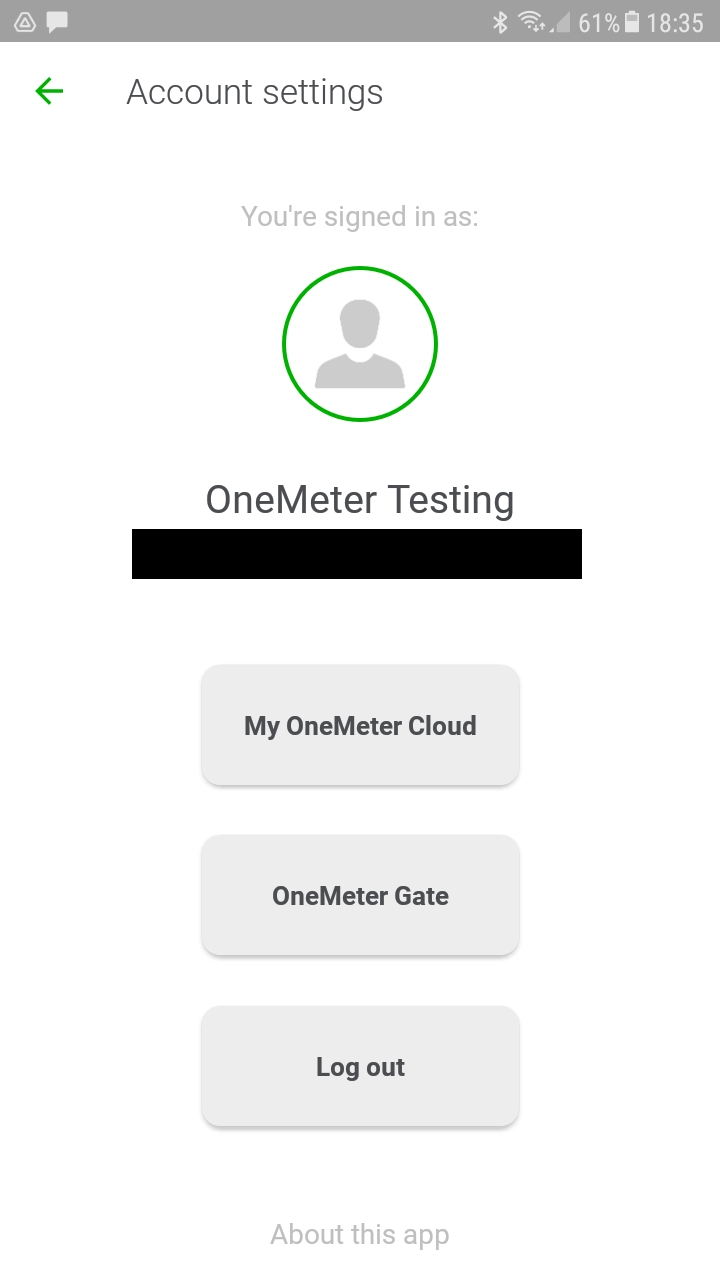 Open Account settings by clicking the user icon (or in old app design: expand the options panel by swiping the screen from the left).
Select option OneMeter Gate.
Make sure you have Bluetooth & internet enabled, and the application can use Bluetooth and location services (required for proper operation).
Turn on the gate mode in order to collect & forward OneMeter data in the background (even if the app is closed).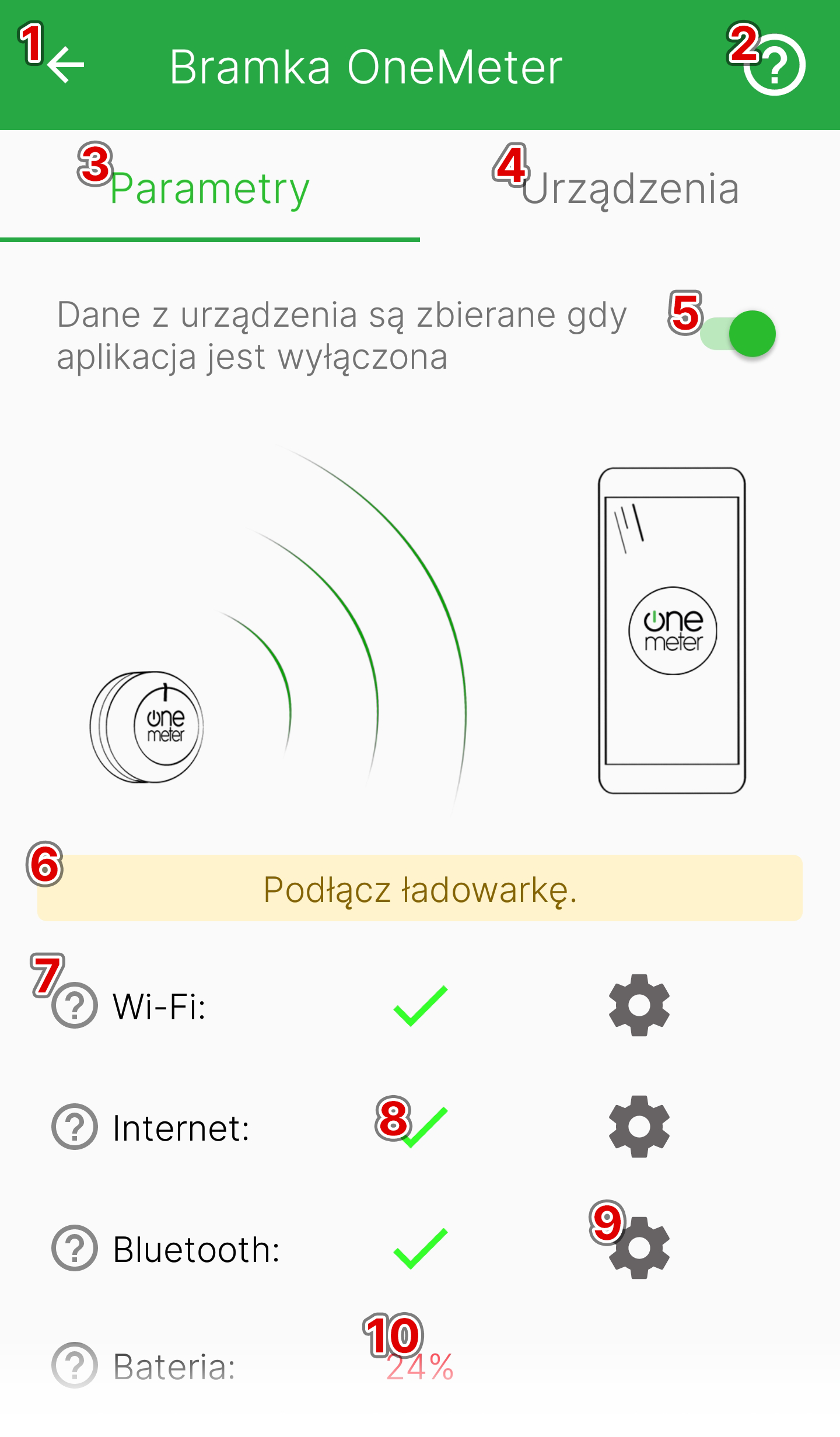 Go back to devices list
More information
Connection parameters
Devices within range
Gateway toggle
Status
Description of the connection status
Connection status
Connection configuration
Battery state
---
Last update: 2023-09-15