Settings¶
Select device discoverability¶
If you boost the device discoverability, it will be easier to connect to it (e.g. to synchronize) at the expense of increased energy consumption.
Options
| | Option | Range | Battery life time |
| --- | --- | --- | --- |
| energy_savings_leaf | Limited | a few meters | optimal |
| balance | Balanced | up to 10 m (or 1 wall) | 2x shorter |
| wifi_tethering | High | up to 50 m (or 2 walls) | 4x shorter |
After you set the discoverability for the first time, the device will remember it. Options may vary depending on software version and environmental conditions.
Configuration
0.23.0
1.1.0 (32) (iOS)
Select a device from the device list by clicking its tab.
Expand the menu in the upper right corner.
Click option Select visibility (or similar).
Select preferred visibility.
Confirm and await the discoverability is set on the device and saved on cloud.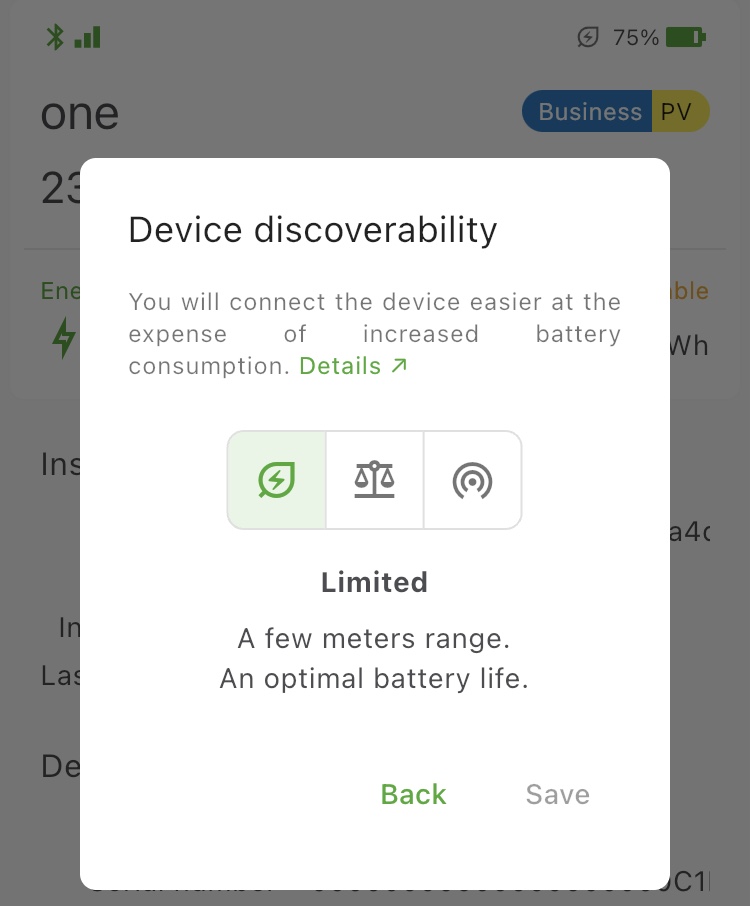 0.22.0
0.4.25 (Android)
Go to device Settings in the mobile app and expand additional settings at the very bottom. Then, select your preferred discoverability level. After clicking on the selected option, the phone will connect to the device and provide it with new operating parameters.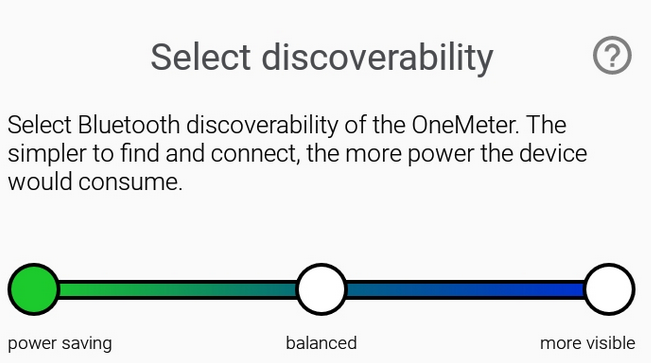 ---
Last update: 2023-02-14