Your personal smart meter¶
Depending on the purchased service, you will obtain a wide range of information about the energy you are consuming from the grid and the costs associated with that consumption. You will be able to monitor active and negative energy (e.g. from a photovoltaic installation) in the form of tables and charts, cost estimations including tariff group for the user's profile or to better match the contracted capacity.
How to start?¶
Read this article to the end to better understand how it works. Basic operations are shown in the recordings below.
Select one of installation methods ans follow the video instruction. If you don't know where to start, start with installation on optical port.
Make sure the subtitles of the video instruction are turned on.
Attach the device securely to the meter diode
Cut a ring (same diameter as OneMeter) from a magnetic adhesive tape (available in popular DYI stores) and stick it to the meter so as the diode is in the center.
Alternatively, stick the device directly to the meter with a strong adhesive tape.
Check Release notes. Then, select the right video depending on if you installed the device or not.
System overview¶
OneMeter system has three main components: device, mobile app and cloud app. We also provide OneMeter Gateway application. Data from an installed device can be forwarded to the cloud in two ways described below.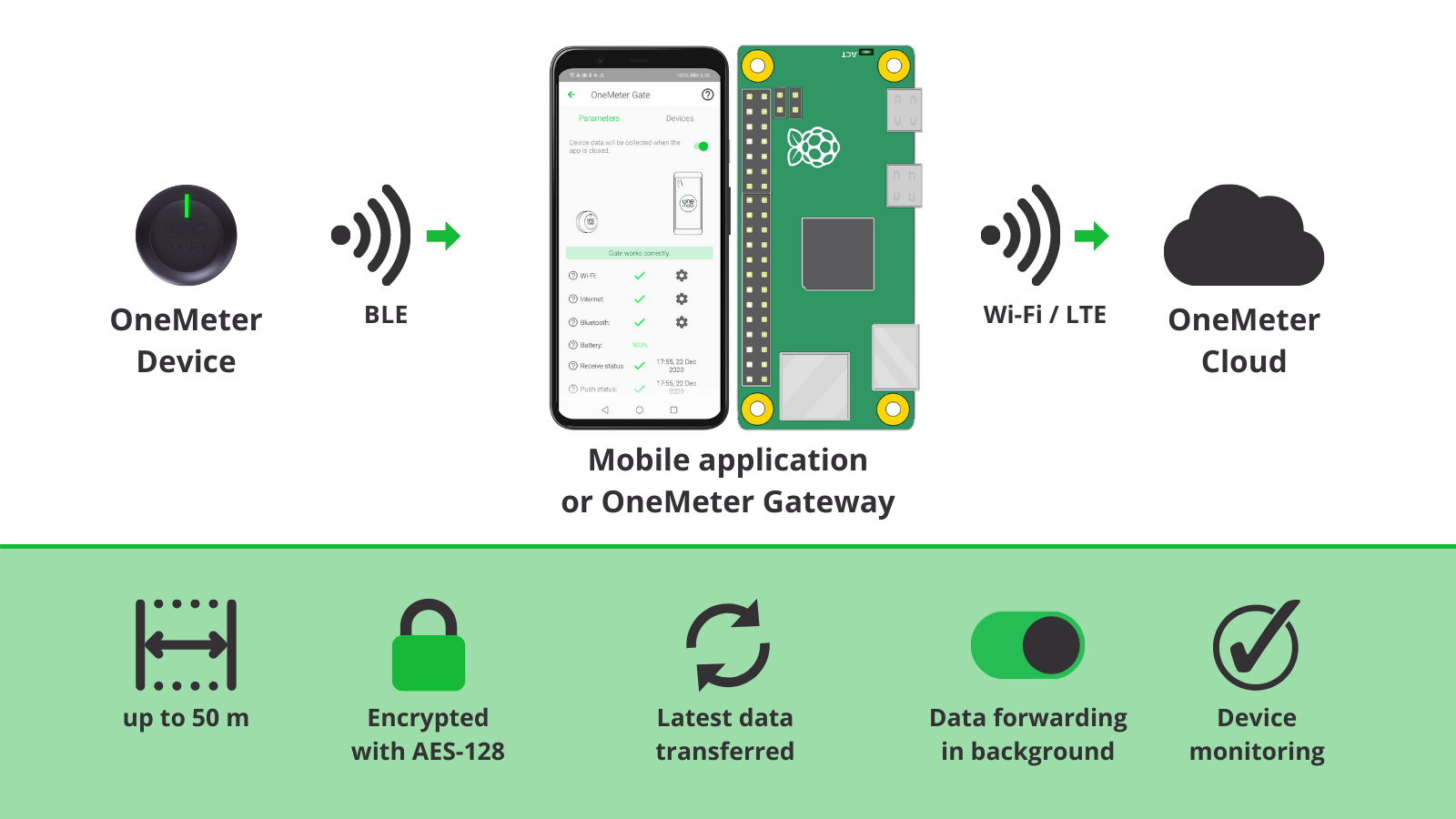 Advertising mode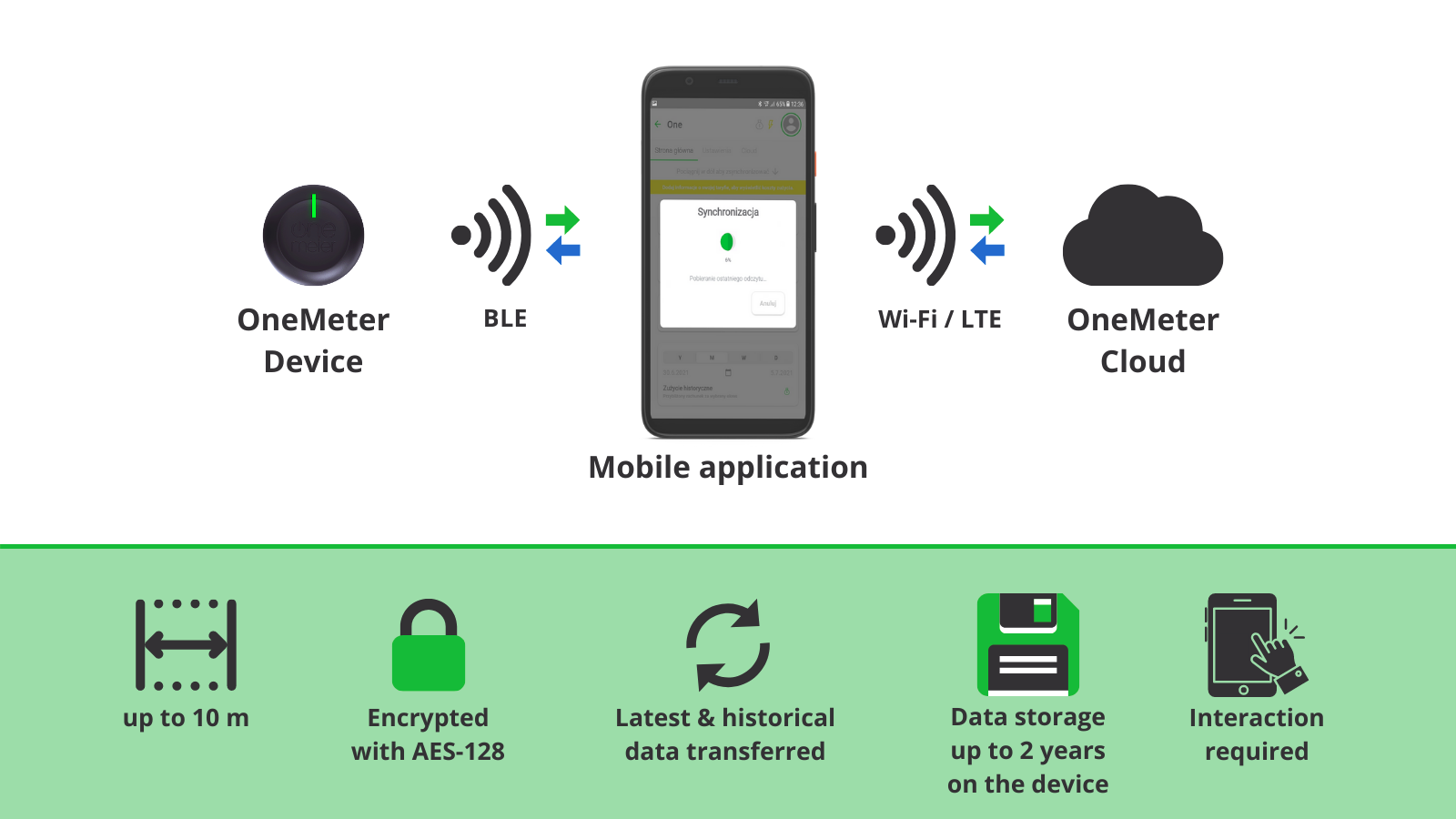 Synchronization mode
OneMeter device reads the accurate measurement data from energy meter (via optical port). Some of data is stored in memory for the synchronization purposes. Data from the last readout is advertised live via Bluetooth Low Energy.
Mobile app allows you to install your OneMeter on your meter, synchronize data (retrieve data stored in the internal memory of the OneMeter device and send it to the server), continuously receive data from the OneMeter device and send it to the server in continuous mode (gateway mode), and unpair the OneMeter device from the meter.
OneMeter Cloud gives you an access to data from OneMeter devices (depending on your service access) including browsing, sharing, export and API access.
OneMeter Gateway allows to forward last readout data to the cloud automatically. It plays a similar role to gate mode of mobile app.
---
Last update: 2023-02-14