Data synchronization¶
Before you start¶
Installed device can be synchronized in connection with a phone in order to share the current measurements read from the meter as well as OBIS codes historical readings stored in the memory of the device. This process requires a user interaction.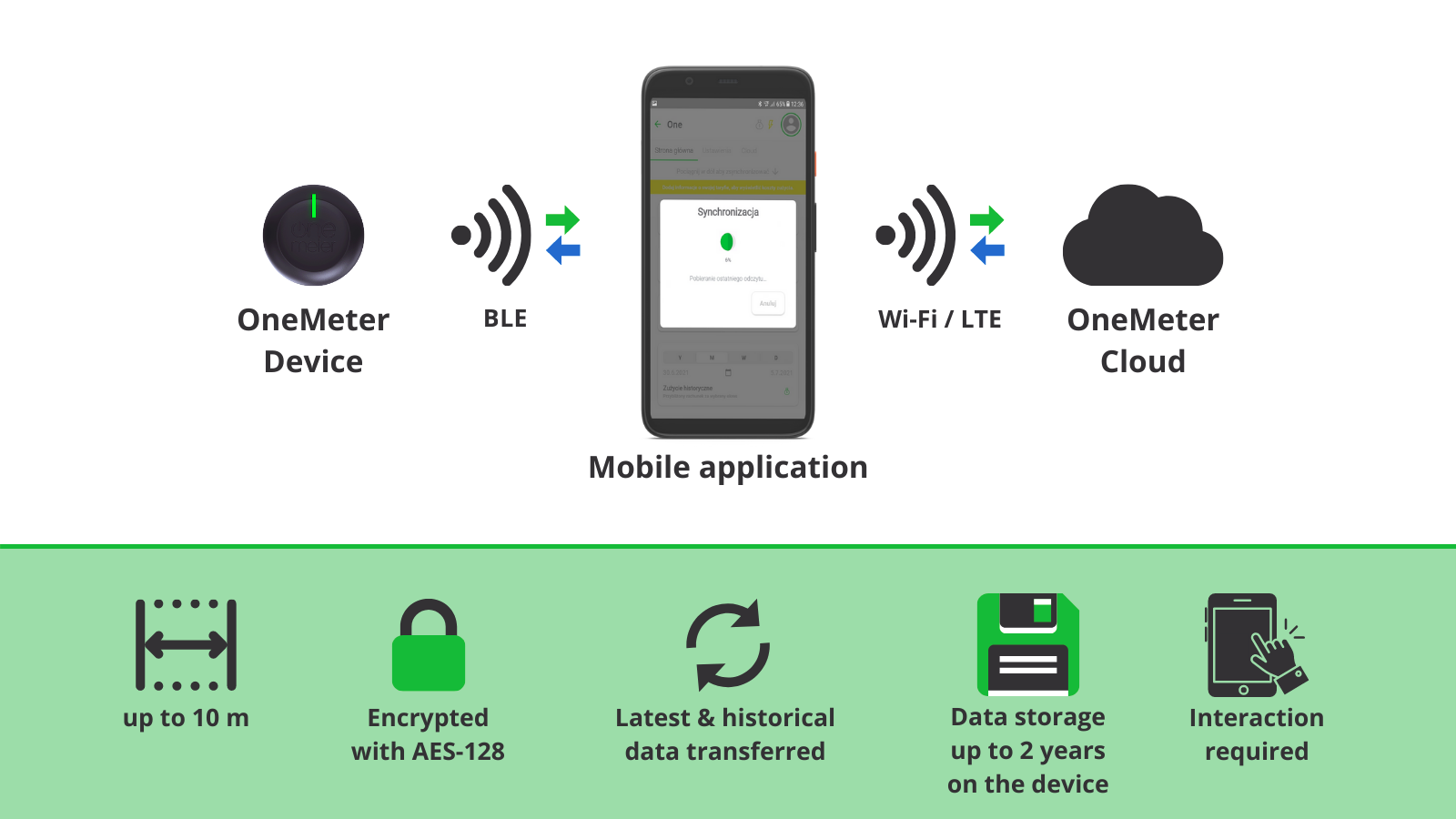 For now, synchronization can only be performed in mobile application.
Do I need this?¶
Yes. Data synchronization is required for periodic time updates (devices cannot update their time on their own). Apart from that, after you replace the battery, it is the only way to allow the device to continue working as part of the initialization process.
You can also synchronize if you want to get the historical data stored in device memory or extended portions of data from the last readout.
Instruction¶
Install the device on the meter if it has not been installed yet.

Go to device details view.

Click synchronization button (3) in the top right.

Observe changes and application prompts.
You're done Wait a little bit and check your energy profile.
Familiarize yourself with the description of Synchronization mode. It should help you understand why some data may be unavailable and which OBIS codes are taken into consideration.
See also
Synchronization mode OneMeter Gateway
---
Last update: 2021-04-09